Dockside Brewery's Oktoberfest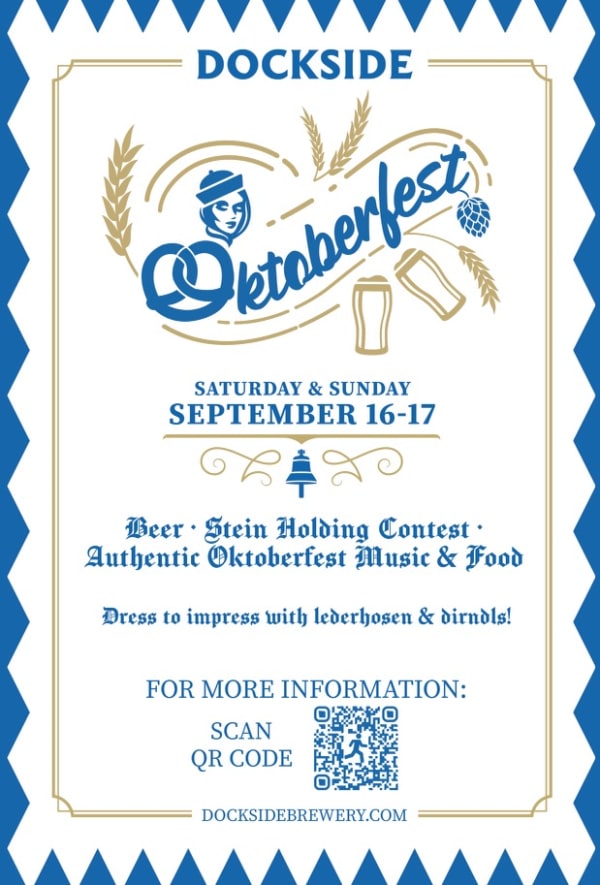 Every Year Dockside Celebrates Oktoberfest
Milford, Connecticut
PROST!
Dockside Brewery is brewing up a beer and menu that will pay homage to the annual celebration of the marriage of the Bavarian Prince Ludwig and Princess Therese due to the cancellation in Munich.
Due to special event, Dockside's menu will consist of traditional German fare and will share a different dining experience.
The launch of Our Oktoberfest Beer is the ultimate special of the week! Enjoy our Pale Lager that represents the traditional style Oktoberfest Beer, and get your first round in a commemorative Oktoberfest beer mug.